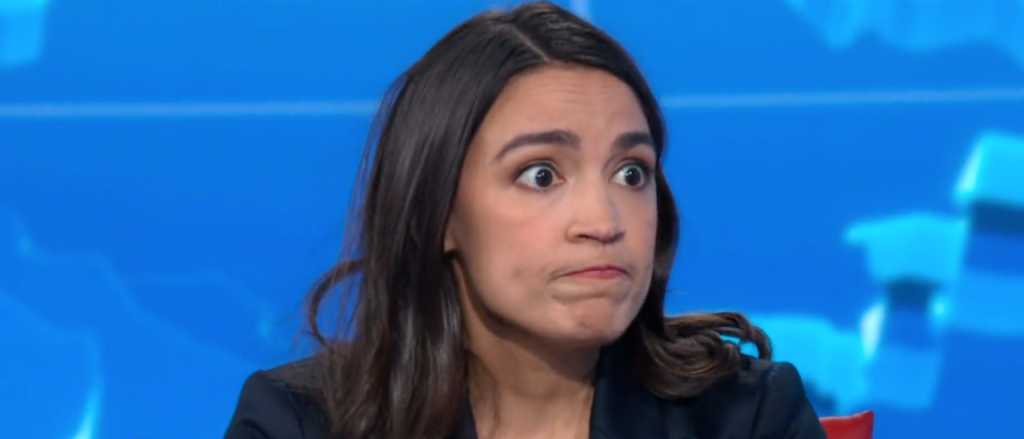 In an interview with CNN's Anderson Cooper, congresswoman 'AOC' is calling on the Biden administration to simply "ignore" the ruling from a Texas federal judge that would halt the FDA's approval of an abortion-inducing pill. She seems to show no shame or irony as she calls for the flouting of federal law, but considering Democrat's history of such attitudes and behaviors, one shouldn't really be surprised.
Though I'm sure there are countless examples, I can readily think of only a few that parallel the sentiment she is expressing on the National broadcast with Anderson. After the 2008 housing market crash there were calls from Democrats to "Stay in your Homes" despite bank foreclosures and legal eviction proceedings. The "occupy Wall-street" movement of those days seemed to have a very strong foothold among the liberals of that day, just as more recent movements such as "Black Lives Matter" were met with many of the same attitudes from the same crowd.
Liberals asked us to imagine fiery and violent protests as a "summer of love," and of course they excused the actions of the protestors in the aftermath of the George Floyd overdose. George Soros funded District Attorneys chose not to prosecute the perpetrators of the countless property damage crimes that were committed, however the people who entered the capital building on January 1st were quickly judged as guilty and some are still rotting in jail to this day without having the right to a trial. 
Many of the crimes committed by the current administration, such as the botched withdrawal from Afghanistan that killed 13 service members are being ignored. And meanwhile the liberals on capital hill, such as AOC, ask us to ignore federal law so that abortions can continue to be available to any "birthing person" seeking the medicine… well in my humble opinion it is time to ignore her, and her ilk. There is only one path forward and it is to keep on trucking – not to look aside, ignore the truth, or get down into the weeds with someone as low-IQ as her.